by Mike –
Kaiser Motors
Kaiser Motors was formed in 1945 as Kaiser-Frazer. They changed the company name to Kaiser Motors and merged with Willys Overland in 1953 and changed the name again to Willys Motors Incorporated.
The company name was changed one more time in 1963 to Kaiser Jeep Corporation (the Jeep brand came along with the Willys merger).
They were sold to American Motors in 1969 and in 1987 American Motors was acquired by Chrysler which today continues to make the Jeep. What a complex and confusing history and I haven't even mentioned Renault, Daimler-Benz, Fiat or the US government.
Kaiser Darrin
The Kaiser Darrin is a beautiful fiberglass bodied convertible two-seater with very unique doors that glide forward inside the front fenders. It was the first fiberglass bodied sports car beating the Chevrolet Corvette to market by just a few weeks.
Henry Kaiser initially did not like the design of the Darrin (by designer Howard 'Dutch' Darrin) but eventually agreed to produce the small roadster at the request of his wife, who loved the car. Kaiser even named the car after the designer.
The Darrin roadster was targeted at the young and stylish car buyer unlike the other Kaiser models.
Sliding Doors
Dutch Darrin was fascinated with sliding doors rather than normal swing-out doors. With the Darrin sliding doors hitting the curb, or another car, with the door was a problem of the past and the Darrin was easier to get in and out of than other cars, at least in a tight spot.
The Kaiser Darrin roadster was short-lived, production was stopped after nine months with only 435 examples being made, all in 1954.
The Darrin roadster is a great example of Post-War American design like the Studebaker Avanti and the Corvette.
I recommend reading Forgotten Fiberglass for a lot more information on the early days of sports cars especially ones made of fiberglass.
This article was first published in December 2012. Some photos by Michael Menetto.
Sell your classic car on My Car Quest – click here.
Summary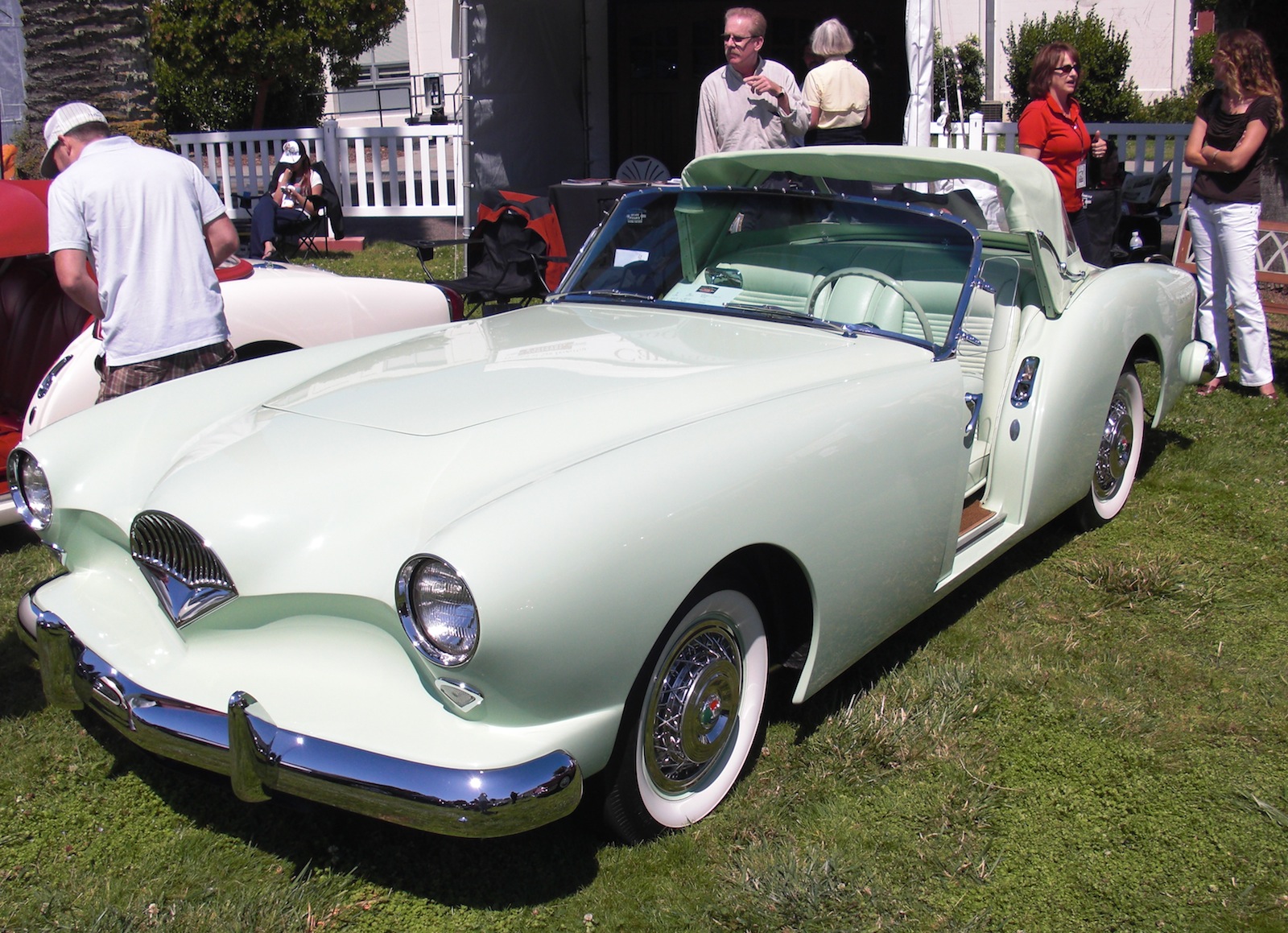 Article Name
Why Didn't The Sliding Doors Of The Kaiser Darrin Catch On?
Description
The first fiberglass sports car - not the Corvette but the Kaiser Darrin.
Author