Advertisement
The price per wheel is now 700 pounds sterling reduced from 850 pounds sterling. The buyer is responsible for shipping and any shipping insurance.
These Series 2 Iso wheels are in very good condition but they do need to be restored.
They are Campagnolo magnesium wheels originally shipped on an Iso Lele.
All four wheels have the center hub cover with the Griffon logo.
These rare and beautiful wheels are located in the UK.
Size: 7 x 15 inches
Contact Phillip at this email address: p_a_w@me.com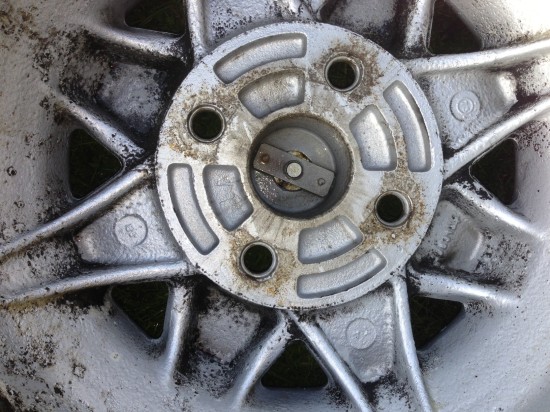 If you want one or all of these special wheels then contact Phillip at this email address: p_a_w@me.com