by Mike –
We all remember the Checker taxi cabs that were made specifically to be taxi cabs. They were durable and more comfortable than a taxi that was converted from a production car that was not designed to be a taxi. The last Checker was made in 1982.
Checker Motor Cars™ has announced plans to produce two second generation Checker vehicles. The Sport Pick-up Crossover model will combine the usefulness of a pick-up truck with the fun of a full size vehicle, reminiscent of the El Camino or Ranchero of days gone by.
The Aerobus model will offer features of the iconic Checker sedan, as well as from a sport pick-up body and the early generation Aerobus V1 (a six-door, twelve-passenger sedan). The A888 will offer four full rows of seating through four standard length doors and two extended rearward doors. The 3rd row seat will fold to allow for additional leg room when not in use.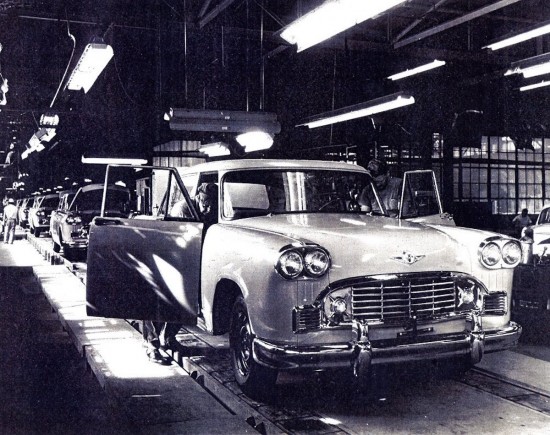 Both new designs will offer second generation technology with a 1980's retro appearance. Checker vehicles will be fully manufactured in the United States with anticipated build scheduled to begin in the fall of 2018.
I think this is pretty cool.
Let us know what you think in the Comments.
Checker Motor Cars™
Located 25 miles north of Boston in Haverhill, MA, the Checker Motor Cars™ facility provides a service and restoration center with on-site parts warehouse. The company is owned and operated by longtime automotive collector and enthusiast Steven Contarino. All vehicles will be manufactured in the United States.
For more information contact Cindy A. Meitle by email – click here
Summary
Article Name
Checker Motor Cars™ Back In Business!
Description
Two New Checker Models Combine Retro Appearance With Twenty First Century Automotive Technology.
Author