by Mike –
We are into the 2018 classic car auction season with the kick off in Arizona last week. It seems like an OK start but I thought there were not as many great cars as in years past. The sale of the Iso Grifo Prototype for $1.76 million at Gooding was a highlight.
Below is one of my attempts at humor which was originally published in March 2014.
All good humor has a basis in reality somehow and remember that classic car auction companies at their core are used car salesmen.
It is the responsibility of the buyer to do their own due diligence and the responsibility of the seller to describe the car as accurately as possible.
All photos below are by Mike Gulett and are real cars at one of the top auction companies in recent years in Monterey.
Scene: The Classic Car Auction Company has just transferred Sydney from finance to the Car Specialist Department (Sydney has been a huge car lover since he was a kid, at least that is what his company web site bio says – but they all say that). The president of the company, Oscar, is giving Sydney his first assignment.

Oscar: Come over here Sydney I want to show you the latest barn find that will be featured at this weeks auction. I am so excited about this barn find – look at that condition! That is original Ferrari rust on all of the bumpers, the moths have eaten the carpet, there is a mouse nest in the engine bay and oh, I could go on and on!

Can you imagine how this will look on TV? I love it! What a great find!

Sydney: Yes sir but this car really needs to be cleaned – I'll get right on it.

Oscar: Don't you dare! – That dirt is valuable patina and will attract bidders like flies to honey!

We would never clean an original barn find. This car is a time capsule that is original like it came from the factory. They are original only once and we have to sell it at the most money possible while it is still original – just this once!

Sydney: Sir, this car did not come from the factory covered in dirt, the paint falling off and rust on most of the metal parts!

This car has suffered from neglect by one or more previous owners. It needs to be cleaned and then restored properly or it will continue to deteriorate.

The catalog says this is a great candidate for a concours restoration? Isn't that an oxymoron?

Oscar: So?

Sydney: Sir, I know I am the new guy but is an original, time capsule, only "original once" car really a candidate for a concours restoration? I mean wouldn't the restoration destroy all of that valuable originality and patina?

Oscar: Oh, my boy I am afraid you may not be ready for the classic car auction front lines just yet. Why don't you go back to the accounting department for now and sit this one out. We'll talk again in Monterey.

Oscar: Excuse me gotta get this barn find ready – Sammy! – come over here and take this barn find out for a ride – I know it doesn't run but take it out and push it around the nearest dirt field.

Sammy: Yes, sir – right away.

Oscar: Use a covered trailer – we don't want any of the patina to blow off!.
Let us know what you think in the Comments.
Summary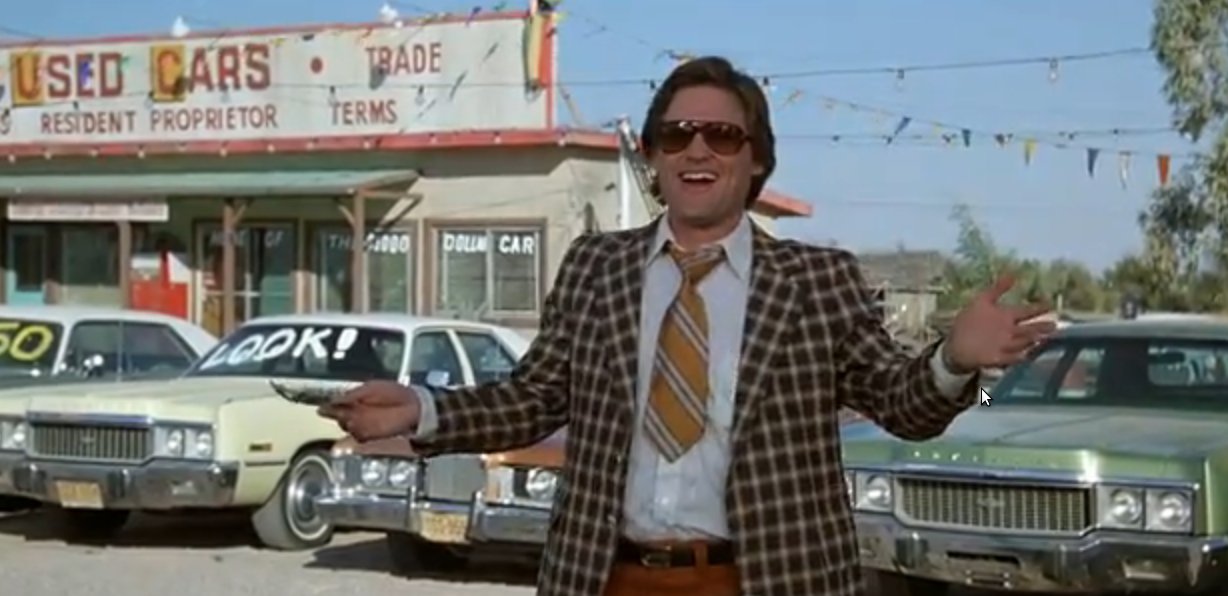 Article Name
Training The New Guy At The Classic Car Auction Company
Description
They are original only once and we have to sell it at the most money possible while it is still original - just this once!
Author