by Mike Gulett –
Summer is here – I know this may seem hard to believe but it is true. This means car events are here and one of the best is the Amelia Island Concours d'Elegance, although it is now past.
To help us all get in the mood for other events here are some of my photos from Amelia Island in 2013. The wedge was the Shape of Things to Come in the 1970s and early 1980s.
There were a few BMW wedge shaped cars at the 2013 Amelia Island Concours d'Elegance. BMW is not known for mid-engine cars but when they make one they do a good job.
1972 BMW Braque Turbo
Frenchman Paul Braque became the new Chief-Designer at BMW in the 1970s. This car was presented during the 1972 Olympic Games and is fitted with a BMW Turbo engine that produces 200 hp. Only two of these models were built.
1981 BMW M1
Introduced in 1979 the M1 replaced the 3.0 CSL. The M1 was a radical departure for BMW, whose success had always been producing front engine cars (except for the Isetta).
Officially called the Mid-Engined BMW M1 Project E26, work was begun in 1976 with Giorgetto Giugiaro of ItalDesign in charge of the styling and Lamborghini handling the construction.
The M1 was intended to be a race car but there were not enough produced to qualify for Group 4 and 5 classes.
This car is No. 402 of 450 built and an award winner!
1979 BMW Gruppe 5 Turbo
Constructed on a BMW made birdcage this historic race car is fitted with a M88/2 6-cylinder engine that has twin turbos and produces 850 hp!
This car raced in the World Championships of 1979 and 1980.
I suspect this Gruppe 5 Turbo is much faster than either the M1 or the the BMW Braque Turbo.
Let us know what you think of BMW wedge cars in the Comments.
Some of this content was first published in March 2013. Photos by Mike Gulett.
Summary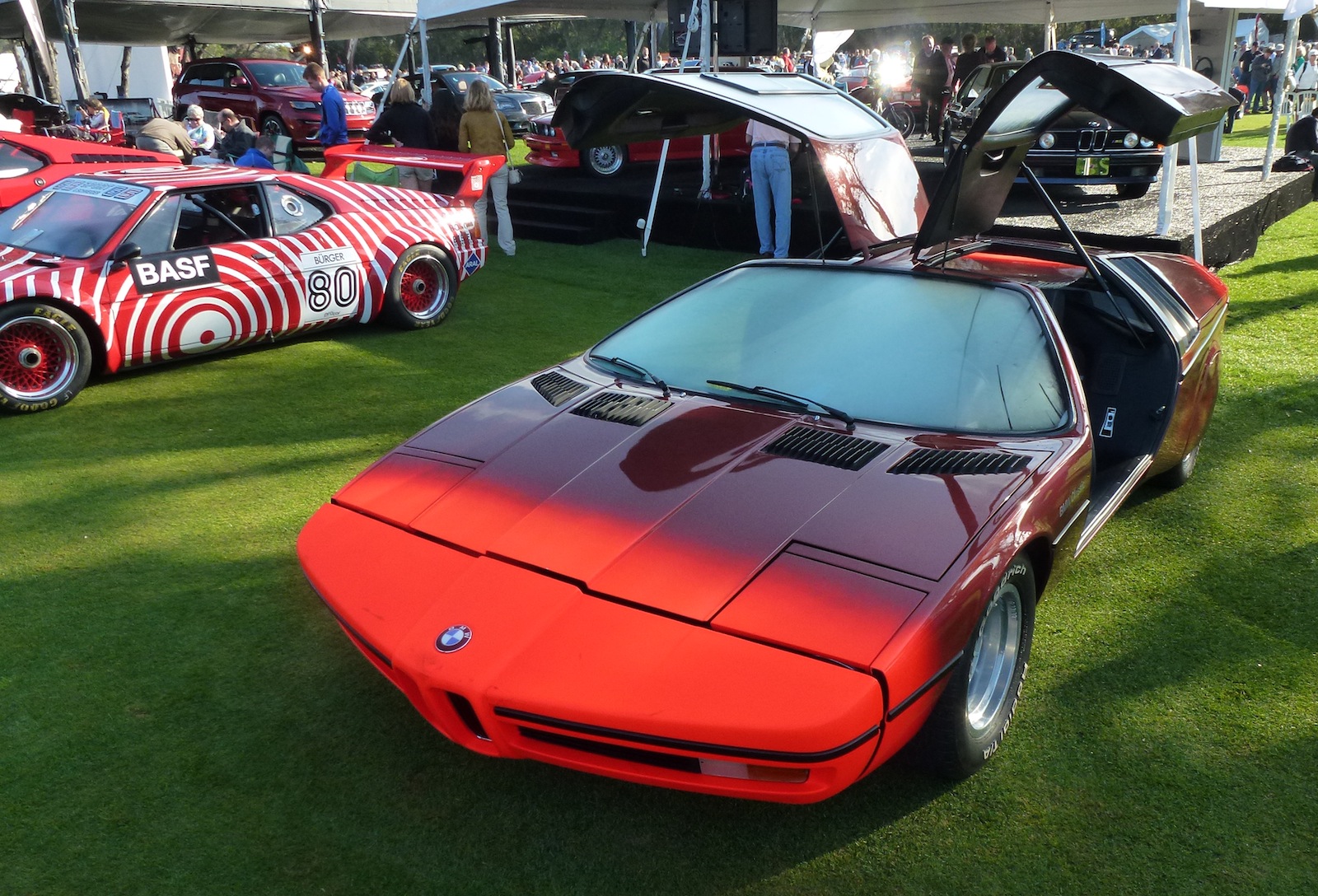 Article Name
The BMW Wedge - The Shape of the Times
Description
Beautiful BMW mid-engined wedge shaped race cars at the Amelia Island Concours d'Elegance in 2013.
Author