by Wallace Wyss –
Someday if the EV'ers are right, the last ICE car will be hunted down and melted to make an EV. But I will have fond memories.
Sometimes it's not the whole car I like. It's one little part. So just as the Academy awards have awards for little side show things like costume design, I want to mention some parts of some cars that I like so much I'd have them on a pedestal in my living room if there was room.
Thunderbird Sports Roadster Tonneau
I've never been able to nail down who designed the fiberglass tonneau cover used on the optional Sports Roadster but the brilliant part is it made the car seem oh-so-exclusive that the owners can wall off the rear seats, preserving the whole car for themselves.
Facel Vega II Tailights
This is where the fenders kept their shape and the blade-like lenses, were forced to assume fender shape to go around the corner. Later used in one-off Rolls Royce Hyperion speciale.
Dagmar Front Bumper Guards
Somewhere deep within GM I think Harley Earl, GM's first chief of styling, had an entire life size chrome statue of Dagmar, a busty celeb in Hollywood. But the Caddy's only got a part of her so to speak.
Tailight Surrounds
Ferrari 400SA. I like two round taillights recessed into a little cubbyhole. Same design also used on Cadillac.
Tailights on '57 Cadillac Eldorado Convertible
I like how small they are compared to the huge bulbous rear plus the little chrome lip above them and the way the body extends out to the chrome rim.
Bizzarrini GT 5300 Strada Headlamps
Like many Ferraris of the era. But on the Bizzarrini the chrome rims were a tad wider, exuding luxury.
Rolls Royce Phantom V Limo James Young
I like the razor edge trunk lid later copied by Cadillac and how it echoes the rear fender line.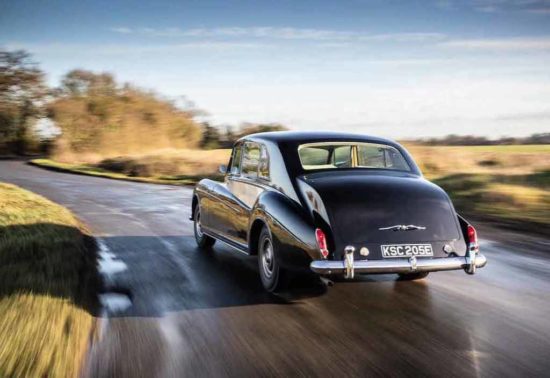 1956 Bentley Continental Tailamps
I like them because considering the size of the car they are modest and dignified, I love that they are on a modest tailfin–nothing so showy as a Cadillac tailfin, just a nod toward tailfins while still maintaining their own look.
Gas Cap on a Big Block Cobra
Of course Ferraris had those first but they looked sexier when nestled in a shallow hole in the curve rear fenders of a big block Cobra.
Anybody else got a nomination for a great looking car part?
Let us know what you think in the Comments.
THE AUTHOR: Wallace Wyss has guest lectured on car design at the Art Center College of Design.




Editor Mike Gulett likes the front end view – not just a single part but the whole view.

Lamborghini Espada Front End

Iso Grifo Front End

AC Cobra Mk IV Front End

Aston Martin Vantage V8 Front End

Bizzarrini GT 5300 Front End

Summary

Article Name

Description

Sometimes it's not the whole car I like. It's one little part. Here are some of my favorite parts.

Author