by Mike –
Not all 'barn finds' are in a barn. But when an Apollo GT that has been sitting in a backyard for about 35 years is found and acquired by a collector it is something to celebrate. And, naturally, it is something to envy.
Text and photos by Walt and Sean McCune
Dear Michael,

Attached are the photos of the Apollo 5000 GT I recently found in Moorpark, California (Southern California). It had been sitting for about 35 years when I discovered it. The house had several old cars in front and I saw a red car behind their wooden fence.

The fence line was adjacent to the sidewalk so I looked over the fence and saw the Apollo. One thing lead to another and on December 3, 2015 I acquired the car.

The car was in rough condition with noticeable surface rust present as the wheels were taken off years ago. The car looked very complete with the exception of the front grill, which had been removed and driving lights installed in its place.

The glass is in excellent condition as is the stainless steel. Window surrounds front and back were also in excellent condition. Most of the plastic items, lenses, license plate light were bleached and cracked from the sun.

The Michelin X tires were all serviceable to get the car moved except for one that had a blow out before mounting on the car. There was a spare Borrani to use in its place.

The body was near perfection; close gaps, everything fit. The doors, trunk, and hood, closed like vault doors. I couldn't have been more pleased with that aspect of the find.

The interior was all there and appears to be all original. Jaeger gauges, original steering wheel and in outstanding condition. The odometer shows 48,000 miles.

The car was originally green. It does not have an outside filler cap. Five Borrani's #3694's, date stamped 1965.

The serial number is #1060. Build number W56, stamped on window frames and hand written on the back of door side panels and other items.

Sincerely Walt and Sean McCune
The ID plate above lets us know this Apollo was sold by Apollo International Corporation of Pasadena, California just as was Apollo GT No. 1072 which I have written about before and sold here on My Car Quest in early 2014.
Altogether 76 coupes, 11 convertibles and the prototype 2+2 were made for a total of 88 Apollos built between 1961 and 1965 when Apollo was sold to Vanguard Industries, an aftermarket supplier of auto air conditioners in Dallas, Texas. Vanguard sold the Apollo as the Vetta Ventura and built only 11 cars.
A third attempt to produce the Apollo was by attorney Robert Stevens. His Apollo International Company of Pasadena, California completed only 14 cars, with foreman Otto Becker finishing another six.
My friend, Ron Kellogg, was the original owner of Apollo No. 1072 and he bought three incomplete Apollo GTs at the same time from Apollo International Company of Pasadena, California.
This Apollo, No. 1060, could be one of the three he bought new. After all, the Apollo International Company of Pasadena, Moorpark, where this Apollo was found, and Ron Kellogg are all in Southern California, just a few miles apart.
Let us know what you think about this Apollo GT in the Comments.
My thanks to Walt and Sean McCune for sharing this terrific find. If you have an interesting story contact me by email – click here.
Summary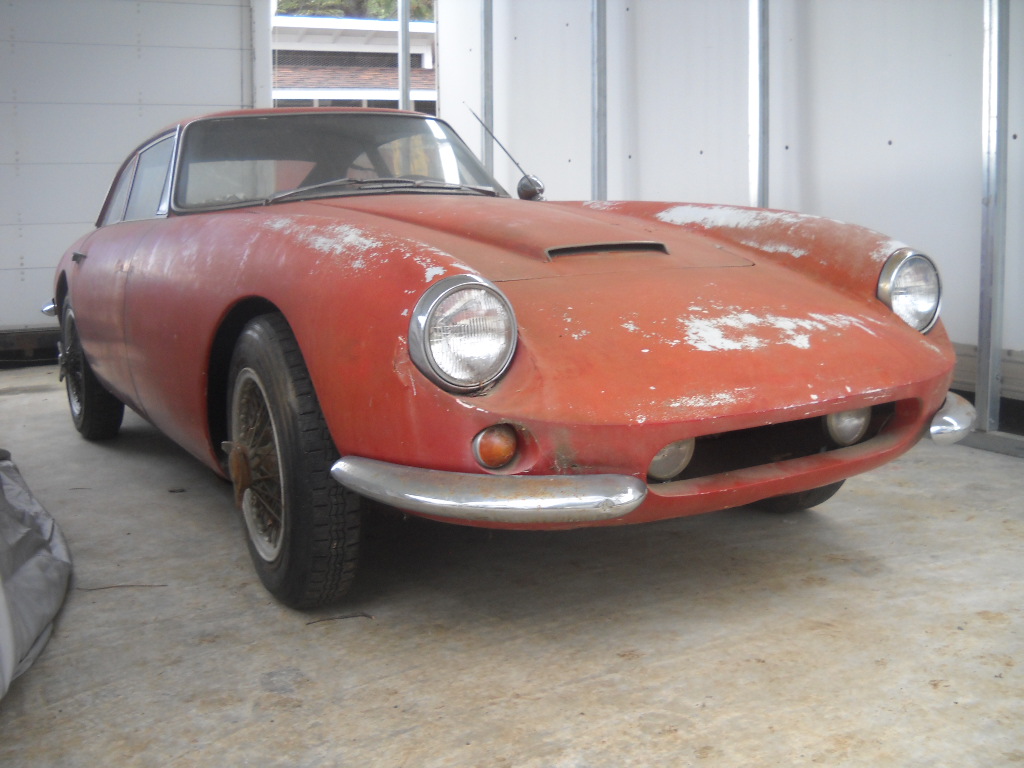 Article Name

This Apollo GT Is A Backyard Find

Description

Stored in a backyard for 35 years this rare Apollo GT has been found by an admiring collector.

Author

Mike Gulett